Anelli Enoteca Delizie has been a labour of love since it opened in 1970. Today that love is expressed by the passion and dedication found in the choice of products selected from both small and larger companies bound to the best winemaking, confectionary and craft traditions available.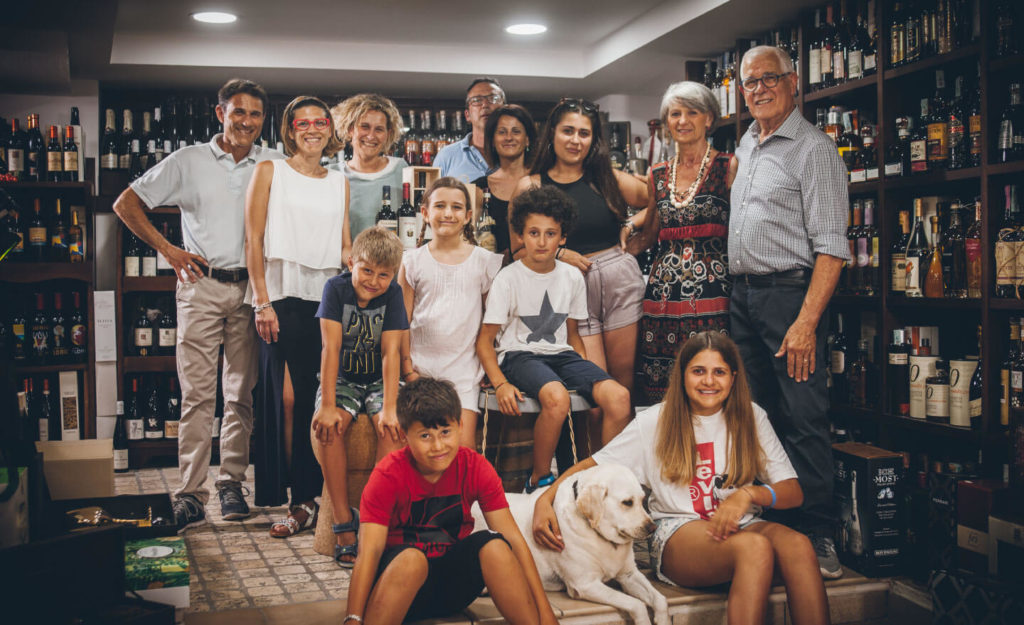 Located in Brindisi, an emblem in Apulia for its hospitality, peace and conviviality, Anelli is well-known for its high quality service and excellent choices, a reference point for the originality and quality of its goods and its experience in tastings. But what distinguishes Anelli is the family atmosphere and the creativity that pervades everything from the colorful window displays, to the delicious smells from its shelves and again in the incredible variety of its wine cellar. The professionality is in constant evolution thanks to the innovative sentiment passed on by the founding couple to the rest of the family who are all involved in the day-to-day running of both the Shop and the adjacent wine bar.
Sommelier and professional enetecario, a member of Vianrius, AEPI and tireless narrator of stories where wine is the protagonist. Gianni travels frequently, in the company of his wife Mariangela, thirsty for knowledge and new acquaintances to add to his repertoire.
Doted with a creative and kind soul, her hands transform objects as if by magic into confections that create unique emotions. She holds up and supports the family from her corner of paradise where she is always ready to welcome you with the perfect solution for every occasion.
Simone, architect and Dario, food expert , love the good things in life, simple and genuine; the perfect couple to manage the Bistrot where they are the hospitable and lively hosts. Music, books and interior design comfort the soul as a backdrop for good wine and the tantalizing smells from the back shop.
Chiara, a professional eclectic and vital enotecaria carries out research, selects products and collections, takes care of customer relations, dresses windows, and whilst giving space to imagination, never loses sight of her main aim, that of taking care of her clients with good taste and kindness.
Gianluca, with his endless support, precise and courteous, is a reassuring presence to be counted on in every purchase and occasion.